EVA ZELIG (Director/Executive Producer)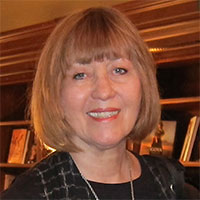 Eva Zelig is an award-winning producer/writer whose work has appeared on PBS, The Learning Channel, New York Times TV, ABC, National Geographic TV, and Consumer Reports.
Eva won an Emmy award for the documentary Killer Virus that aired on The Learning Channel. Also for TLC, she produced, Transplant: The Clock is Ticking, a documentary nominated for a Cable ACE award. She has also been honored with two CINE Golden Eagles, Gold Apple from National Educational Media Network, Pinnacle Award from American Women in Radio and TV, Gold Medal from International Film and TV Festival of New York.
For the popular award-winning PBS series, Innovation, she produced many programs about cutting-edge advances in science, technology, health, and the environment. Also for PBS: Close to Home: A Moyers Report on Addiction, Planet H20, Art Through Time: A Global View (2009), and The Power of Music (2014). She was a producer of We Also Dance, a documentary about blind dancers.
Eva has produced educational videos for schools and museums, including the Nature Museum-Chicago Academy of Sciences, Brooklyn Botanic Garden, and Grand Teton National Park. She teamed up with the American Museum of Natural History and Environmental Defense Fund to create the award-winning multimedia traveling exhibition, Global Warming: Understanding the Forecast. The exhibition received the American Association of Museums Curators Award.
TERENCE TAYLOR (Editor/Producer)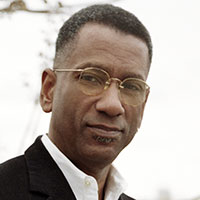 Terence is a native New Yorker who has worked as a writer/producer, motion graphics designer and editor in both New York and Los Angeles. He currently writes and produces on-air fundraising breaks for WNET/Thirteen and WLIW/21, and more for other freelance clients. He's written for East and West coast studios: Nickelodeon, Disney, Universal Cartoons, Marvel Animation, Hanna-Barbera, The Children's Television Workshop, DIC, Scholastic Television, Film Roman, ABC, Jumbo Pictures, Porchlight Entertainment, Lancit Media, Don Cornelius Productions, Hearst Animation Productions and Sun Woo. His work has appeared on PBS stations, HBO Kids, Fox Kids, the Learning Channel and Nickelodeon.
He has written for pre-schoolers - Gullah Gullah Island, Jay Jay the Jet Plane, Dooley & Pals, I Spy, The Puzzle Place, Pinwheel House; for middle school ages - Arthur, Gadget Boy and Heather, 101 Dalmatians, The Woody Woodpecker Show, Sonic Underground, The Book of Virtues, 3-2-1-CONTACT; and for teenagers - Spiderman, You Can't Do That On Television, Dumb and Dumber, Sherlock Holmes in the 22nd Century and Livewire.
Terence co-created and wrote six of ten episodes of High Feather, a nutritional series for children that won a New York Emmy, and a Gold Medal from the International Film and TV Festival of New York for his work as a producer of interstitials at WNET/13. He is a member of the Writers Guild of America East, and currently resides in Brooklyn. In his spare time Terence has published two horror novels, Bite Marks and Blood Pressure, assorted short stories, and designed the logo for the CBS sitcom, The Big Bang Theory.
BEATA POZNIAK (Co-Producer)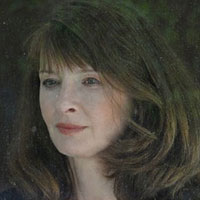 Beata Pozniak is an actress, producer, and much more: director, writer, painter, sculptor, teacher and human rights activist. In her native Poland, she earned an MFA from the Film School in Lodz and won fame as a film, theater, and TV actress. She was cast as Marina Oswald, opposite Gary Oldman, in director Oliver Stone's movie, JFK. This Academy Award-nominated film led to over 30 film and TV projects internationally. She took on diverse roles in popular TV shows: Mad About You, JAG, Babylon 5, Melrose Place, George Lucas', The Young Indiana Jones Chronicles, and Oliver Stone's mini-series, Wild Palms. Beata co-narrated with Michael York and John Savage the award-winning documentary, Freedom From Despair. She recently narrated the follow-up to the bestseller, The Winter Palace: A Novel of Catherine the Great -- a 19-hour audiobook for Random House Audio.
Beata frequently sits on judging panels for the National Academy of TV Arts & Sciences, and has been a Celebrity Presenter for IFP (Independent Feature Project West) Independent Spirit Awards. She also presented a posthumous award to Audrey Hepburn at the United Nations-supported Human Rights Film Festival.
Through her production company, Discordia Productions, Beata has produced and directed the experimental shorts, Mnemosyne, On Profiles in Courage, and People on the Bridge, films that explore themes of unique and powerful women.
Known for many years as a human rights activist, Beata worked with the Mayor of Los Angeles, the Governor of California, and the US Congress for political recognition of International Women's Day. In 1994 Beata spearheaded the introduction of the first bill in the history of the U.S. Congress (H.J. Res. 316) to recognize International Women's Day in the United States.
STEPHEN GRAZIANO (Composer)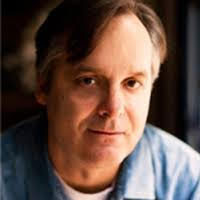 Stephen was born in Fort Worth, Texas and grew up in and around New York City before moving to Los Angeles in 1990. In New York he attended School of Visual Arts and studied music privately and at Manhattan School of Music.
His career as a composer spans over thirty years and features credits ranging from TV series and movies to commercials, trailers and promos. Stephen's credits for television include: Highlander Endgame (Miramax), The Outer Limits (Fox), Party of Five (Fox), Dawson's Creek (Fox), Sliders (Fox), Ed (NBC), The Client (CBS), and The Adventures of Brisco County, Jr. (Fox).
Stephen has composed for over two-dozen TV movies and several independent features and documentaries. He scored over a hundred trailers for films such as: Dances With Wolves, Silence of the Lambs, Bram Stoker's Dracula, A River Runs Through It, A League of Their Own. He has written music for national TV ad campaigns, including: Heineken, General Mills, Toyota, Verizon, U.S. Air Force, Florida Orange Juice, Starz and HBO.
In addition to his music career, Stephen has written and directed two short films that recently enjoyed successful festival runs, and is in pre-production for a feature film based on an original screenplay. He lives with his wife, Kelly, near Palm Springs, CA.