Promotional Materials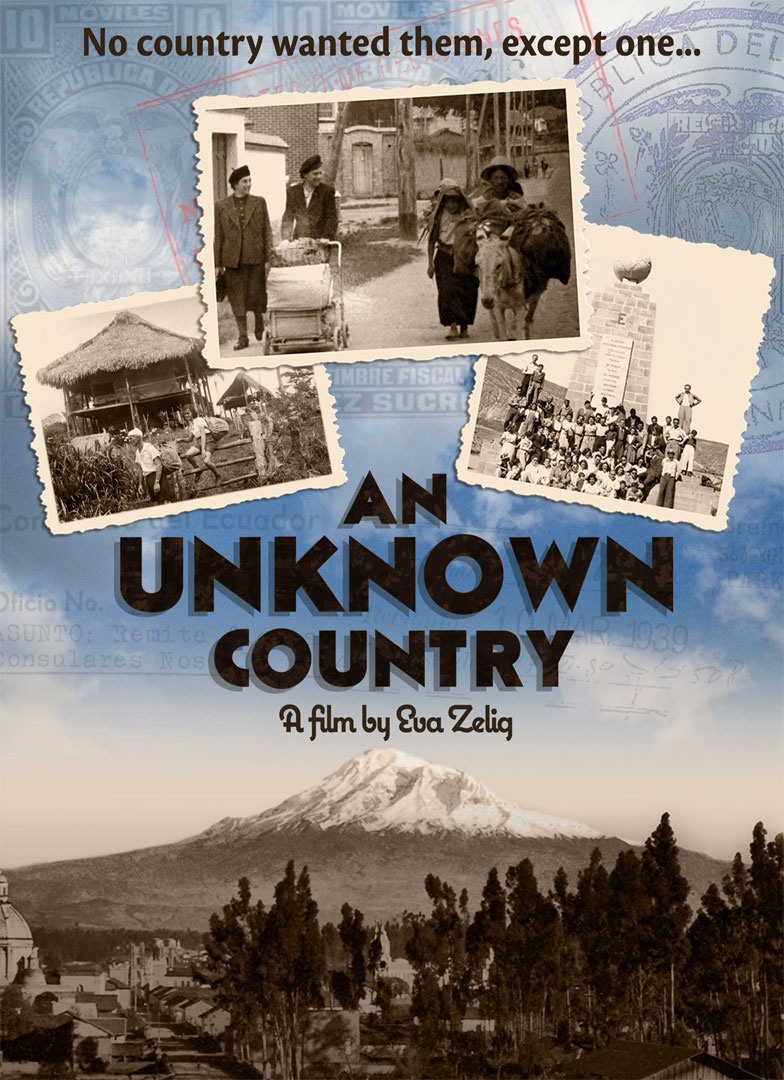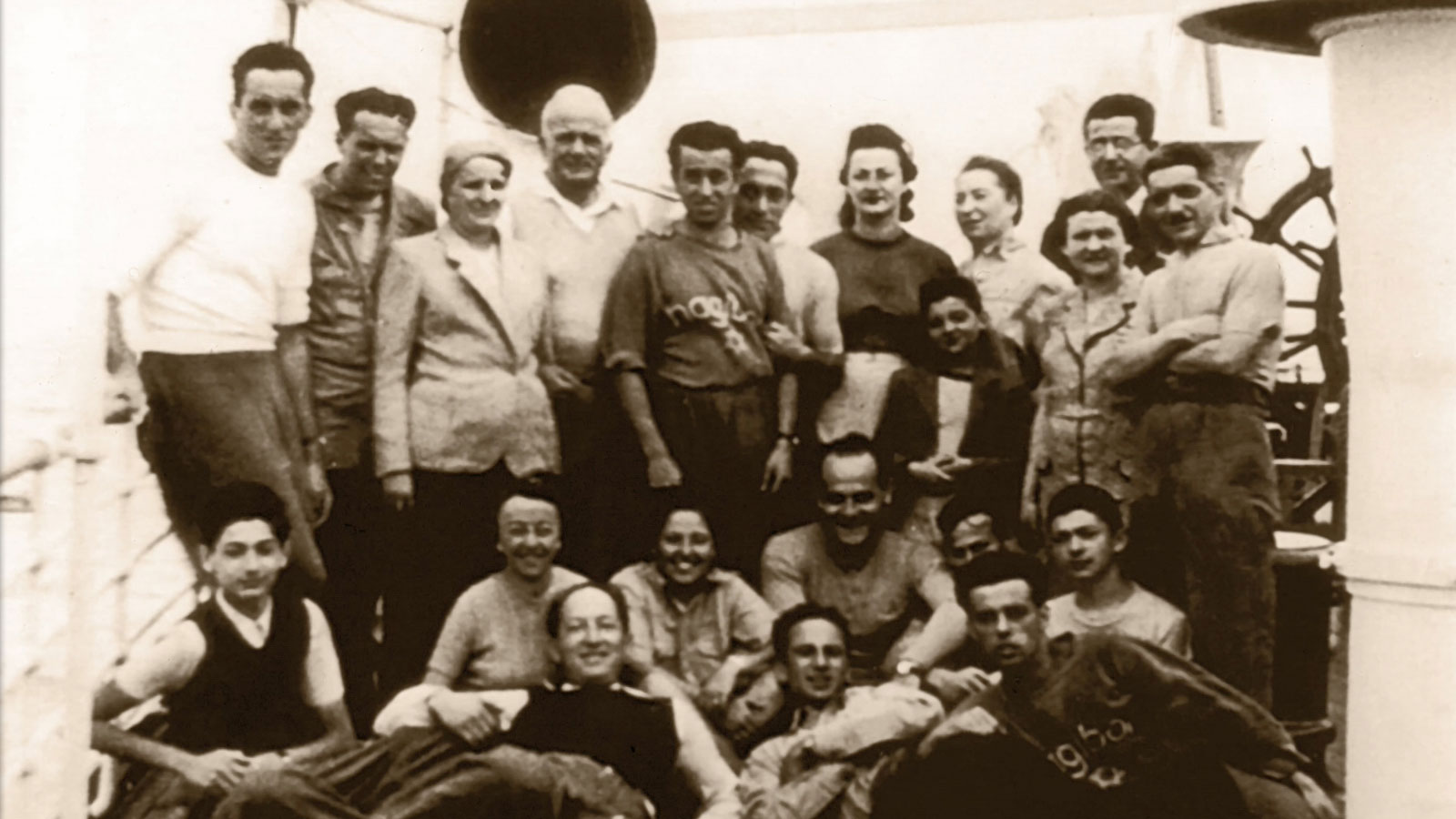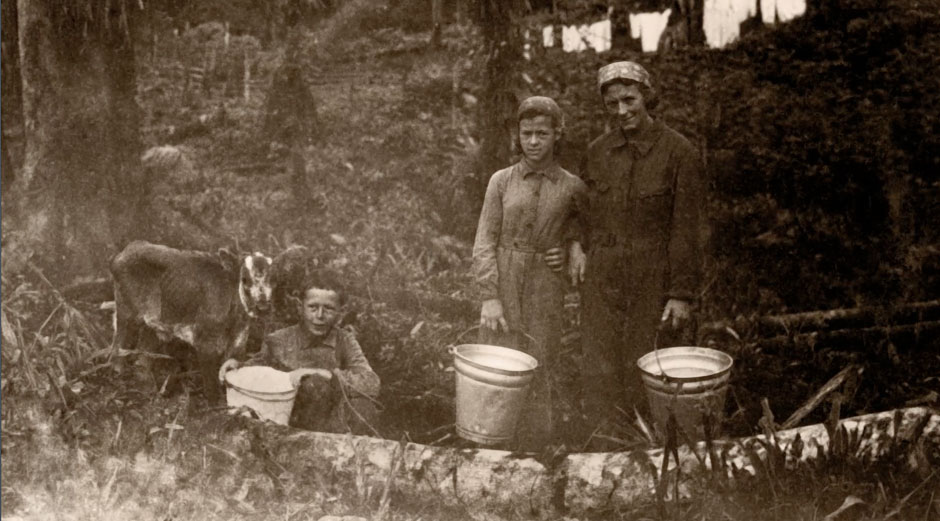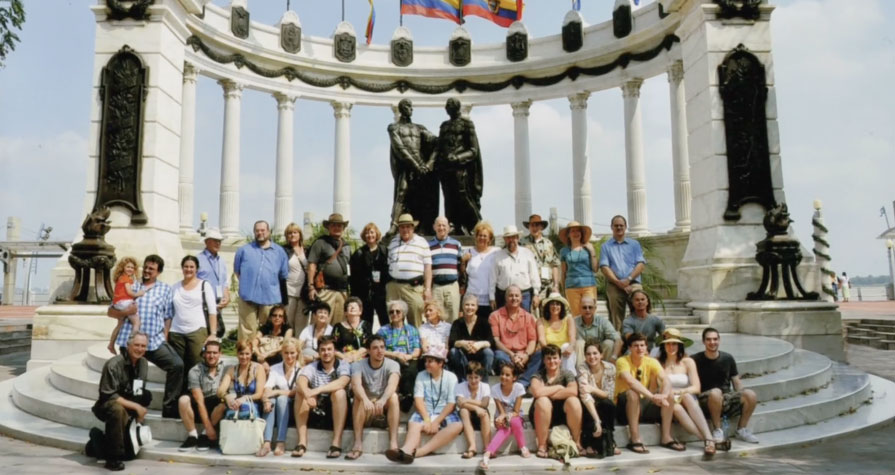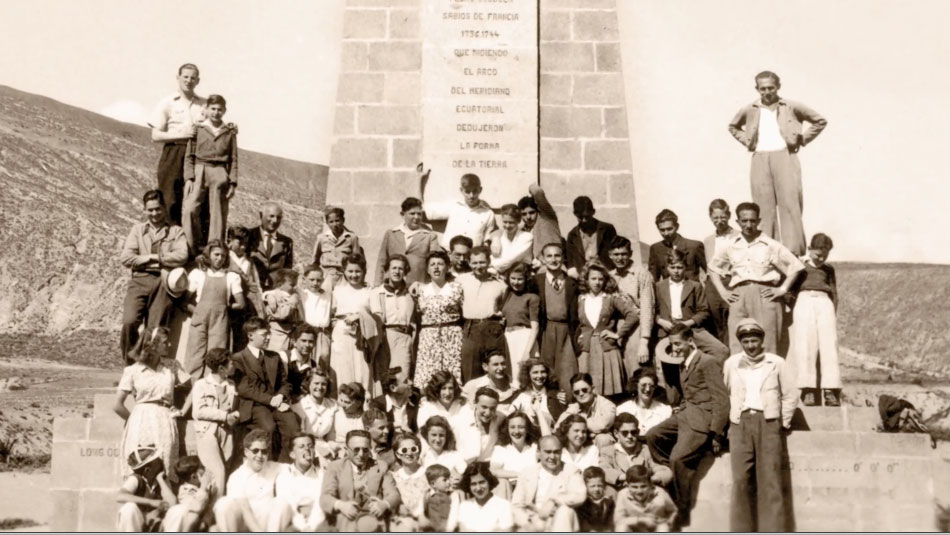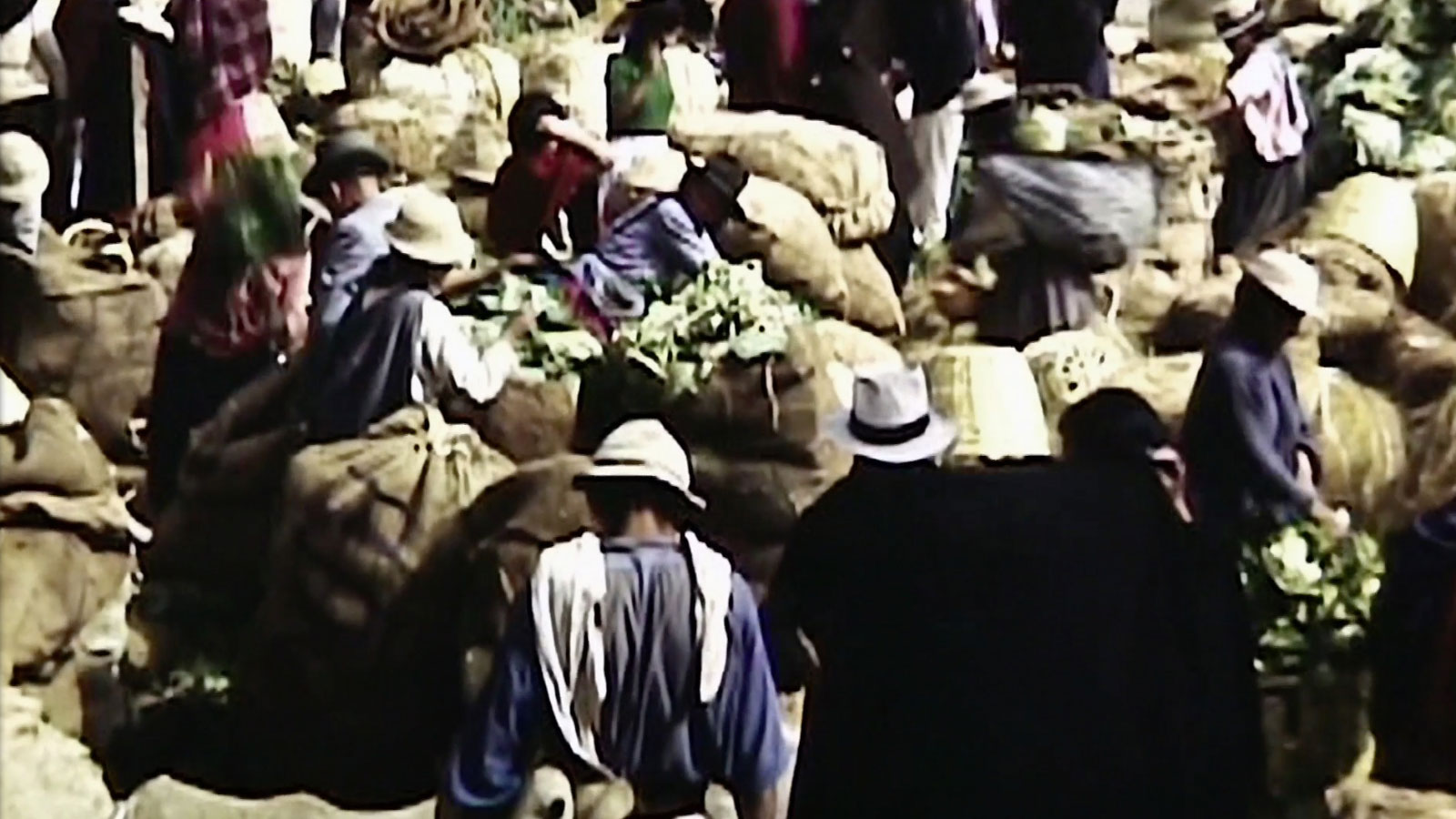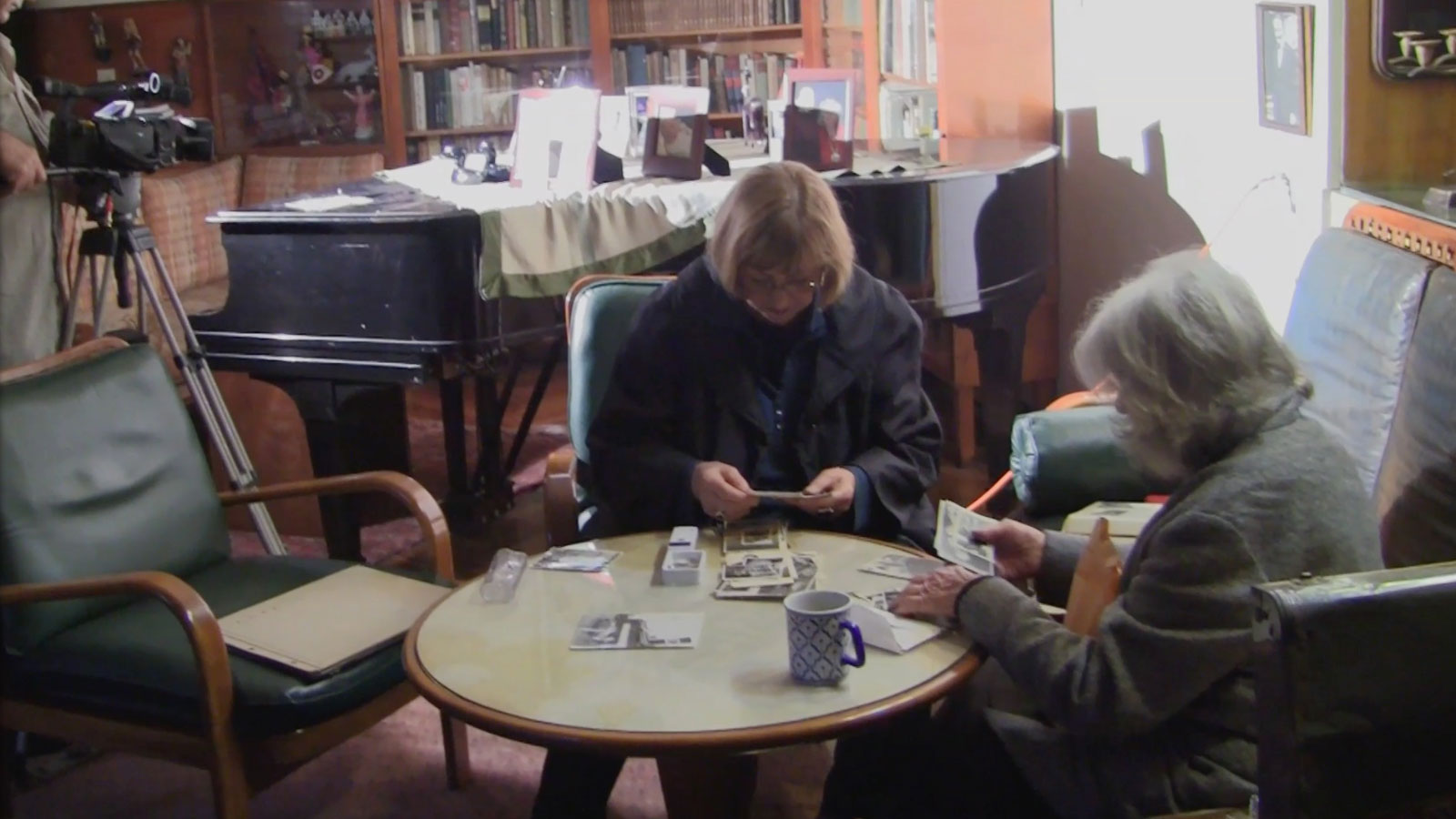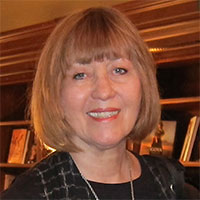 Accolades
Eva Zelig's An Unknown Country proves, first of all, that there are still many stories to mine in the history of the Holocaust—and not all of them end in tragedy. Her film focuses on a group of Jewish refugees who left their homes in Europe in advance of Hitler's murderous onslaught to seek refuge in the "unknown country" of Ecuador—one of the few nations willing to take them in. These were mostly educated, cultured people who had built successful lives and businesses in Germany, Czechoslovakia and elsewhere, but once in Ecuador they had to start over—quite literally—in a country that was and remains largely "unknown" to most citizens of the world. They took any work they could find, becoming farmers and shopkeepers, tailors and door-to-door salesmen, and eventually they built a society that not only preserved their own culture but also had a major impact on their adopted country. A number of important corporate and cultural institutions in today's Ecuador were founded by the WWII refugees.
What makes An Unknown Country so powerful, though, is that it's a personal story—for the director, Eva Zelig, born in Ecuador of Czech parents, and some of the people she interviews in the film are contemporaries who have similar backgrounds and share her love of Ecuador—where they gathered a few years ago for a long-planned reunion. Many of these friends, most of whom now live in the U.S., are uniformly intelligent, articulate and attractive people whose stories are unfailingly emotional as well as enlightening. To prompt their reminiscences, Zelig delved deeply into the rich history of Ecuador and the Jewish refugees from both before and after the war, and the photos and documents she found greatly enhance our understanding of an era—and a country—that until now, certainly has remained largely unknown.
Gaining that understanding is reason enough to see An Unknown Country, but this beautifully-done documentary also proves to be a profoundly moving experience for those of us willing to admit that there's still so very much to learn about the complex history of our own turbulent era.
Shirley Sealy, Film Reviewer
This is a story that should be told--a passionate and penetrating human document about a people who got away with just their lives in World War II and found that was enough. They managed to start all over again from scratch in an alien world, reinventing themselves and discovering (because they had to) new ways to exist until the cloud of Nazism lifted.
H. Haun, Film Reviewer
As a veteran journalist and filmmaker, I have seen many, many documentaries. I can think of none that are more powerful than An Unknown Country. This film tells an important story in a way that is both timeless and fresh. It is especially important today, as once again countries are closing their borders to refugees fleeing persecution and war. Eva Zelig has created a film that speaks to everyone, regardless of how much (or how little) they know about the Holocaust.
Bill Einreinhofer, Chair, Broadcast Journalism Dept., New York Film Academy.
You have created a powerful, gripping and, above all, moving film. The idea of presenting at the very beginning of the film the images of 21st century people going to Ecuador to discover their roots was very effective. You have developed the positive and negative experiences in such a balanced way. It all really works wonderfully!
D. Leveson
The opening is powerful. The stories are interesting and compelling.
J. Peters
A gentle portrait of diverse, ordinary people thrown into brutal, extraordinary circumstances--then slowly finding a way to cope, with many setbacks along the way.
J. Butah
It tells the story of the group as a whole in a very warm, accurate, and objective way.
A. Dorfzaun
Great! Fantastic! No doubt, a masterpiece!
G. Alexander
A wonderful work, very emotional and absorbing. It's an important contribution for posterity. Some day, our children and grandchildren will see this documentary and understand better the stories of our families, the courage and sacrifice of our parents, the importance of the community. This film will serve as a historic source to study the period and to understand the contributions the immigrants made in Ecuador.
H. Horvath
I was moved and fascinated watching your film.The interviews, yourself included, were passionate and clear and brought an entirely new focus to the study of the Holocaust. The discussions of how survivors were able to survive, have, as far as I am aware, not been delved into in this manner. The photos of old Quito and Guayaquil were beautiful. How many of the materials were saved is another surprise. Brava!
R. Rosenfield
You have created a collage of voices and faces of those born in Ecuador, mingled with the faces and voices of those who arrived from Europe telling their story, my story, your story, building our story. The faces of our families, friends, as youngsters, or as we remember, in sepia photographs or brownish movie scenes, intertwine with the Guayas River, the Sierra haciendas, and the plight of the indigenous people, those almost there people, so near and foreign to the European new immigrants, as the voices keep reminding. Here we are, alive, and thankful to that unknown country that embraced our families, and to you, for your generosity of giving us stories, voices and faces to relish.
S. Wachsner
Congratulations on a wonderful documentary. It was well worth the wait!!
C. Kulmann
Very impressive and interesting. Excellent work. Congratulations on a job well done
C. Katz
A beautiful, sensitive documentary.
L. Kreuter
Congratulations for such a wonderful documentary. It was emotional to watch and it will serve as a great historical document for our family. Many thanks for your endeavor.
D. Wellisch
Well done. You really captured the hardships as well as the accomplishments of the survivors who made Ecuador their home.
B. Weiser
Excellent! We really enjoyed it. Hearing the people talk about their early days in Ecuador and seeing the photographs of when they were young added a lot to the production ... I learned a lot.
D. Noble
Thanks for doing such a great job on this complex story...I believe you have made a valuable contribution to the human story, which could be part of many a world history class curriculum. I thought the technical presentation--pictures, sound, composition--was excellent. I appreciate the hard work and attention to detail you achieved.
J. Aron
I find it objective, well researched, and well structured. It is entertaining, and for me quite emotional. You have been successful in creating an important historical document. I thoroughly enjoyed it. I find it very moving, and well done. You tell a fascinating story in a very well organized manner. The interviews, photographs, movies, are interesting, and create the story that you want to tell. It is without a doubt a great contribution to the understanding of the plight of European Jewish refugees, and especially of those who came to Ecuador. It gives a good description of what Ecuador was in those years and how the immigrants reacted in such different ways to this "unknown country."
P. Steiner
We showed the video a third time and the reaction was sensational, no less. Many commented on how emotional an experience it had been. I have been approached repeatedly with statements such as: "I had no idea," "I found it extremely moving," "thank you so much for sharing this," "it was exceptionally well done," and so on. They seemed much taken by the intensity of the demands made on the refugees to adapt to a strange environment and by their resiliency in carving out a novel existence. We heard many versions of these comments, all suggesting that it had been a consequential experience. Many commented on the fine technical aspects of the video. Several had tears in their eyes. There is clearly something about it that touches people deeply, Jews and non-Jews alike. It is such a personal and engaging experience that it involves everyone. We thought that it is a superb piece of work but we did not anticipate that others, with no connection to Ecuador, would find it so moving. Clearly, it also speaks to the hearts and minds of people who did not have the experience of growing up in the shadow of the Pichincha or the shores of the Rio Guayas.
M. Schaechter
I fully enjoyed Eva Zelig' documentary which is a very powerful-historical account of Jewish people's forced exile, resilience, and arrival to Ecuador fleeing the Holocaust. So proud that my grandfather, José I. Burbano, is featured in this documentary on the Jewish community in Ecuador. As the Ecuadorian Consul in Bremen during WWII, he was able to help 40 Jewish families survive the Holocaust by granting them visas and facilitating their trip to Ecuador.
M.A. Viteri
Impressive work of documentary-film-history. It is worth every second.
P.J. Balcazar
This documentary is different: usually the people interviewed tell their stories for longer periods of time, but you interviewed many more people and followed more stories than usual. It makes it more interesting. I can't get over the beautiful pictures you were able to obtain.
A. Schonberg